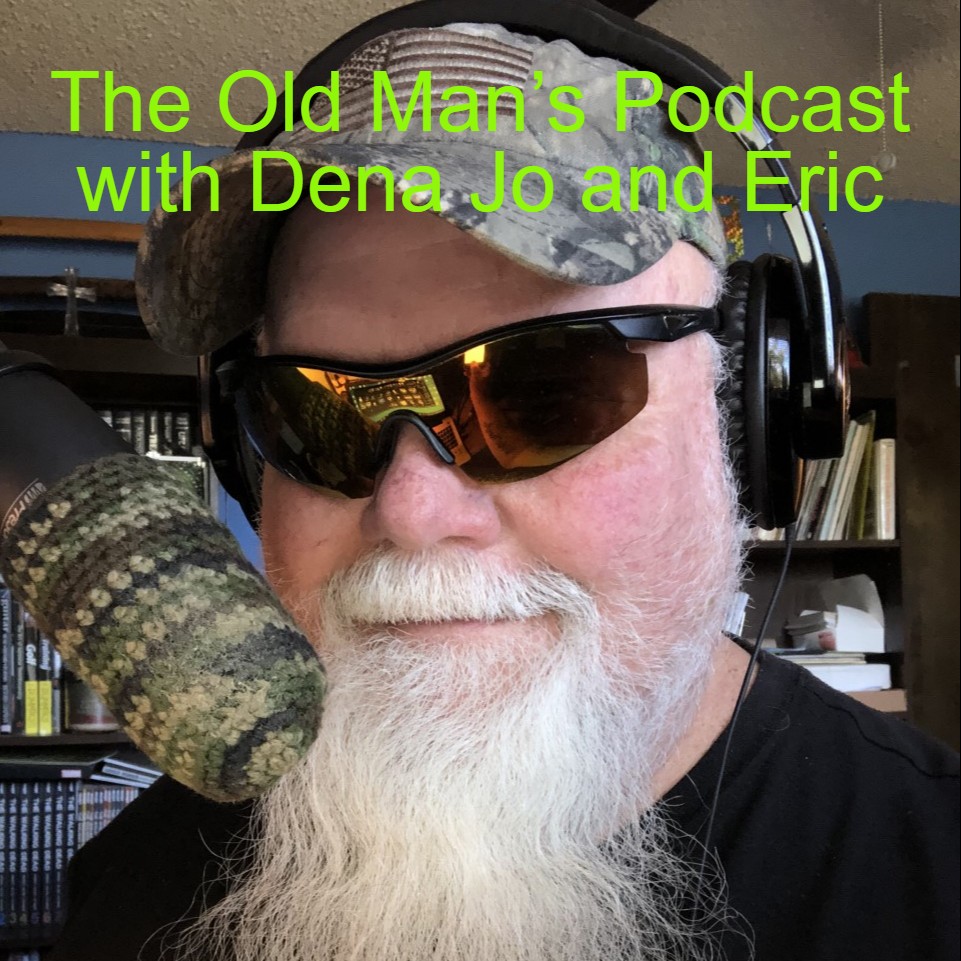 Good News: You can now listen to our Podcast on the "W-ESN Epic Strategies Network" everyday at 11am pst / 2pm Eastern. It is a re-airing of the Live show so kind of like a download except it will air every morning Monday thru Friday. We join a group of other Podcasters headed up by Ralph William of the Ralph William Podcast. So, check it out at https://www.epicstrategiesnetwork.com/
Good Times, we ROCKED the Fun Meter today if you missed it, along with the re-airing stated above you can download it and any past shows thru Podbean and Spotify anytime.
TOMORROW is a New Edition of the Cooking with Dena Jo and Grammi Show!!! Be sure to tune in for fun food talk!!! Special Guess Shonda Sinclair from the "Van Life Pantry Podcast" is scheduled to call in.
Thanks EVERYONE for all your support!!!
Later Gators!!!!
Follow us on Facebook:
The Old Man with Dena Jo and Eric @TheOldManspodcast
Follow us on Twitter:
The Old Man's Podcast with Dena Jo and Eric. @TheOldMansPodc1
Follow us on Instagram:
The Old Man w/Dena Jo & Eric @theoldmanspodcast
Email us at: